After writing my last post A retrospective blog: Going Home…. the wonderful Ed (more of him in a moment) came down to us all and told us that there were dolphins swimming alongside the boat. Going back out in the sunshine not only warmed us physically it warmed us spiritually as well.
Alongside the boat was a school of dolphins, all female with their calves, it literally took my breath away as they leapt out of the water, inches in front of me. They followed us for at least an hour of our three hour journey and it made me think of just how precious nature is.
Ed explained that due to recent over fishing in France they had not seen the dolphins for some time because sadly so many had been killed. But due to the limitations put into place by Covid 19 the French fishing boats had not been out as much and the dolphins were now back alongside the boat. It was perhaps telling that as we approached French waters the dolphins left us. Perhaps Covid 19 has something to teach us after all.
I decided to stay on deck because the sun had warmed me up, after the freezing cabin below. I just let the breeze blow through my hair, and watched in amazement as the cormorant that followed us, so far out to sea, was one minute floating on the air currents and the next hurtling towards the sea in the shape of an arrow, plunging deep, and coming back up with a fish in its' mouth.
As I stood on that little boat I realised that if you had told me ten years ago that I would be standing on the deck of a little fishing boat from Jersey, making my way back across the English Channel to France, watching dolphins and cormorants I would have laughed at you; it was so far from my reality at that time. And I then realised that IS the adventure: change, things you didn't ever think would happen, and how important it has been in all of this to keep an open mind to all possibilities. This is truly the adventure.
But more was to come when we arrived in the small port in the pretty seaside town of Granville.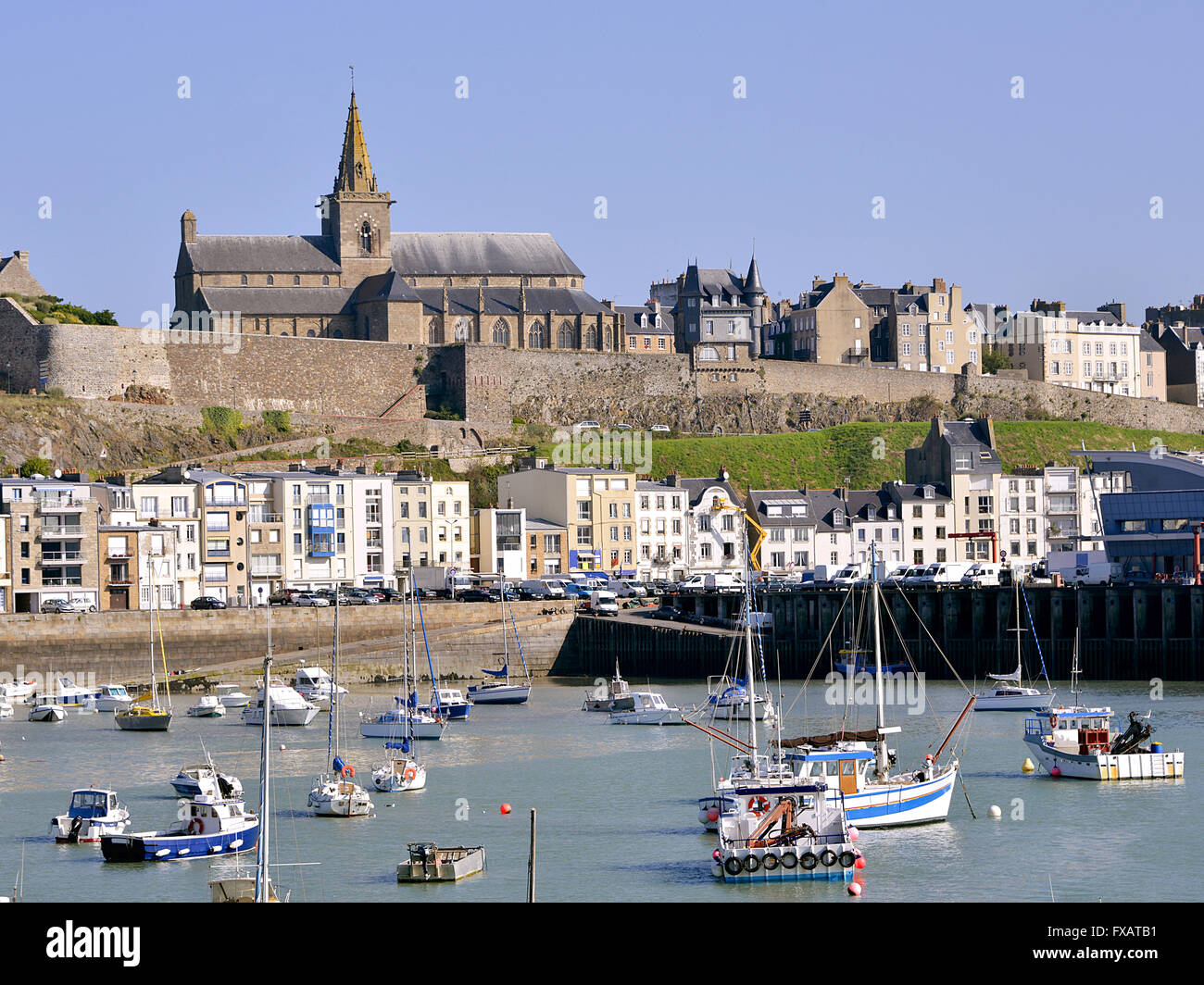 If you look to the right of this photo you will see the wall where the boat came in to dock. We had been warned that we may have to climb up a vertical ladder, they were not kidding! But more than that they did not warn us that we would have to climb one ladder from the boat across to a platform and then step across a meter gap to the vertical ladder on the wall with the sea directly between you. I don't like heights, the platform was moving and I froze. Bless the wonderful Ed, he was so patient with me as I started to cry with fear. But it was when I could see my husband, and all my girlfriends who were going back to Jersey to work, calling out encouragement I thought of how desperately I wanted to get home, and I said 'No, I am going to do it.' The lovely Ed put one leg across to guide me and held my arm and I went for it.
I have never shot up a vertical ladder so fast in my life, with my wonderful RD waiting at the top to pull me up.
We had to go through the formalities with some very officious gendarmes, I hugged my girlfriends goodbye and good luck, they had to go back down the ladder after all! And with that we were off on our journey home.
Home the most wonderful place of all, with my puppies waiting to see me.
And my long awaited glass of wine (sixty eight days with no alcohol!)
This really is turning in to a bigger adventure than I ever anticipated.
Rosie